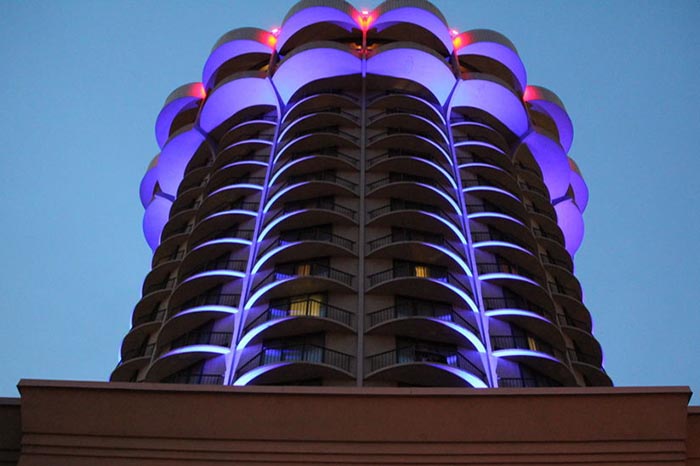 A Canadian hotel company has purchased an iconic Covington landmark and has plans for major renovations.
Tasico Hospitality Group, the Ajax, Ontario-based owner of several Canadian hotels, has acquired its first American hotel – the Radisson Cincinnati Riverfront, the cylindrical hotel overlooking the Ohio River in Covington.
The 220-room hotel at 668 W. Sixth St. was built in 1972 and features the 360 Restaurant, a revolving dining establishment on the top floor.
A purchase price was not disclosed.
THG boasts big plans for its newest acquisition. "We are very excited to acquire this iconic hotel," said Fayez Thawer, managing director of THG, in a news release."Our intention is to complete a renovation of the hotel and all of its facilities over the next 12 months." The company does not plan to rename or rebrand the hotel.
THC will also keep the existing management and staff.