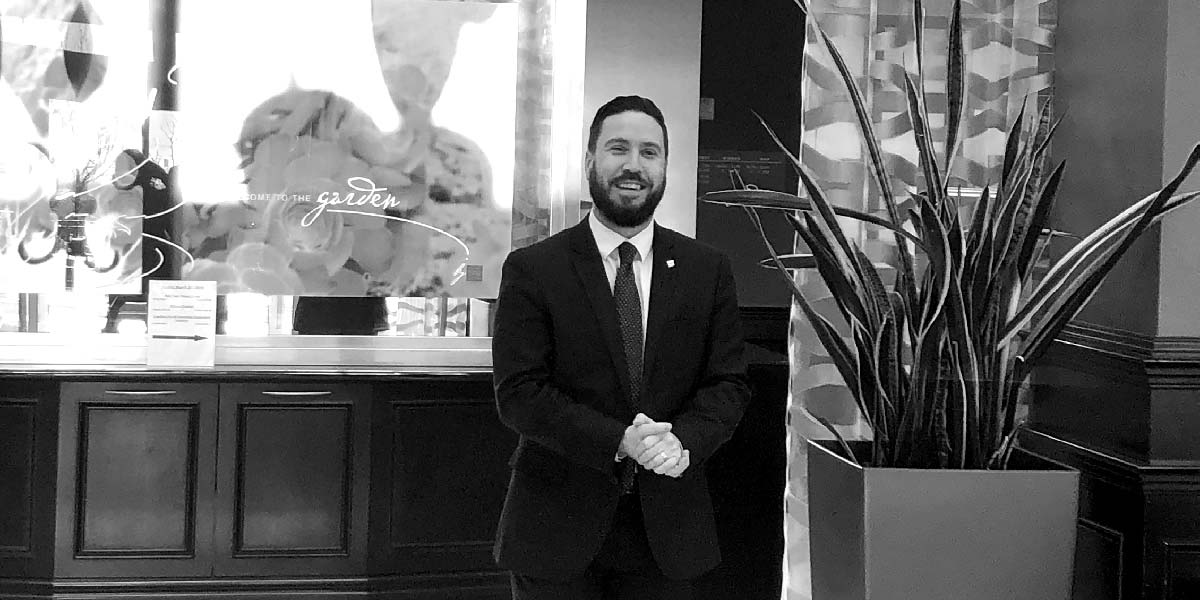 The Ajax Convention Centre and the Hilton Garden Inn were constructed in 2006 and later purchased by Tasico Hospitality in 2009. Having identified a need to service extended stay business clients, the Homewood Suites project was initiated in 2014 and is now part of trio of buildings facing Highway 401 in Ajax, Ontario. 

Mike Brannigan, Regional Director of Sales for Tasico Hospitality Group, took us on a tour of Homewood Suites and the newly renovated Hilton Garden Inn.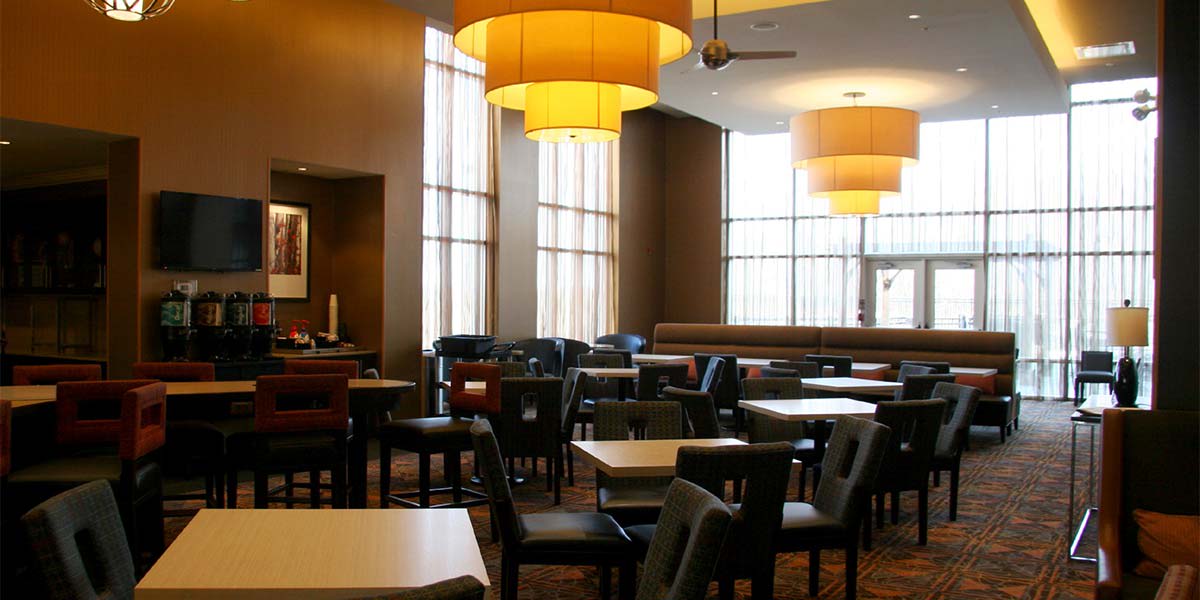 Geared towards long-term stays, guests of the Homewood Suites can enjoy a home away from home, condo-like experience at the hotel. The one hundred and four classically designed suites sleep four to six people and feature a full kitchen, dining, lounge and sleep area. 

Guests of the hotel are served breakfast seven days a week and dinner from Monday to Thursday. Chefs find pleasure in preparing meals with fresh organic produce from the on-site garden. Homewood Suites also offers a complimentary grocery shopping service. Simply pay for the groceries and have them delivered to your room!

According to Mike, about half of Homewood Suites' guests stay for prolonged periods of time – some for a week or a month and others for two to three years. Employees of the Hilton are sensitive to the fact that many are missing their homes and families and endeavour to make guests feel as comfortable as possible.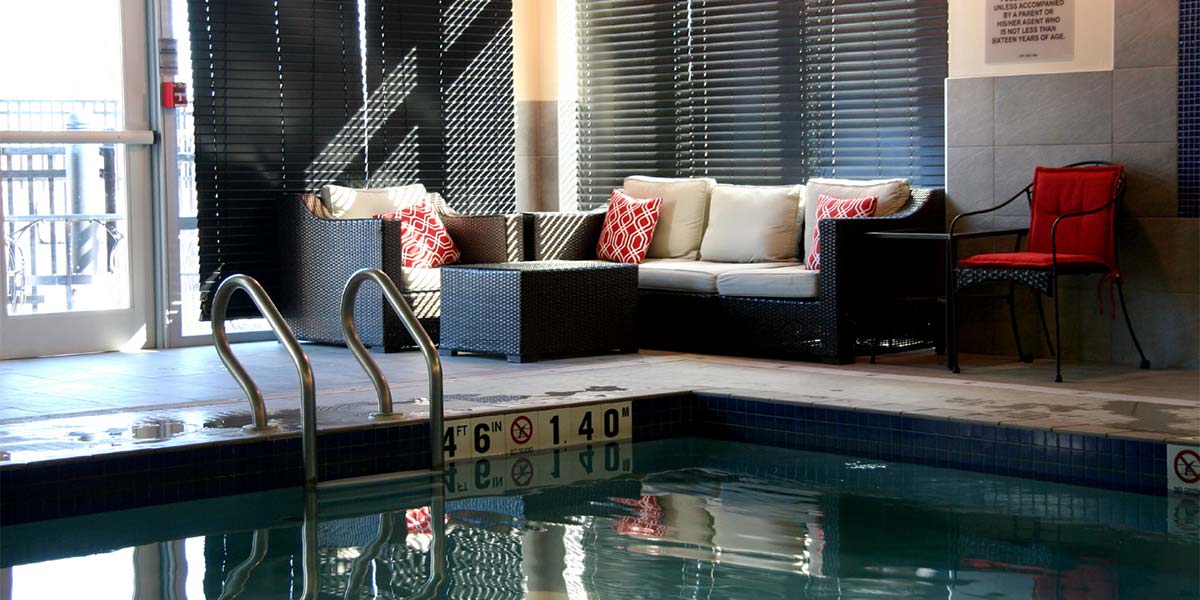 Common areas, including a spacious lodge, a forest-facing patio area with putting greens, a salt-water lounge pool, a large gym and laundry facilities, help make the stay more pleasurable. 

Accessibility is very important to the Homewood brand. Ten percent of the of the suites are completely accessible and they do their best to go above and beyond. 
Hilton Garden Inn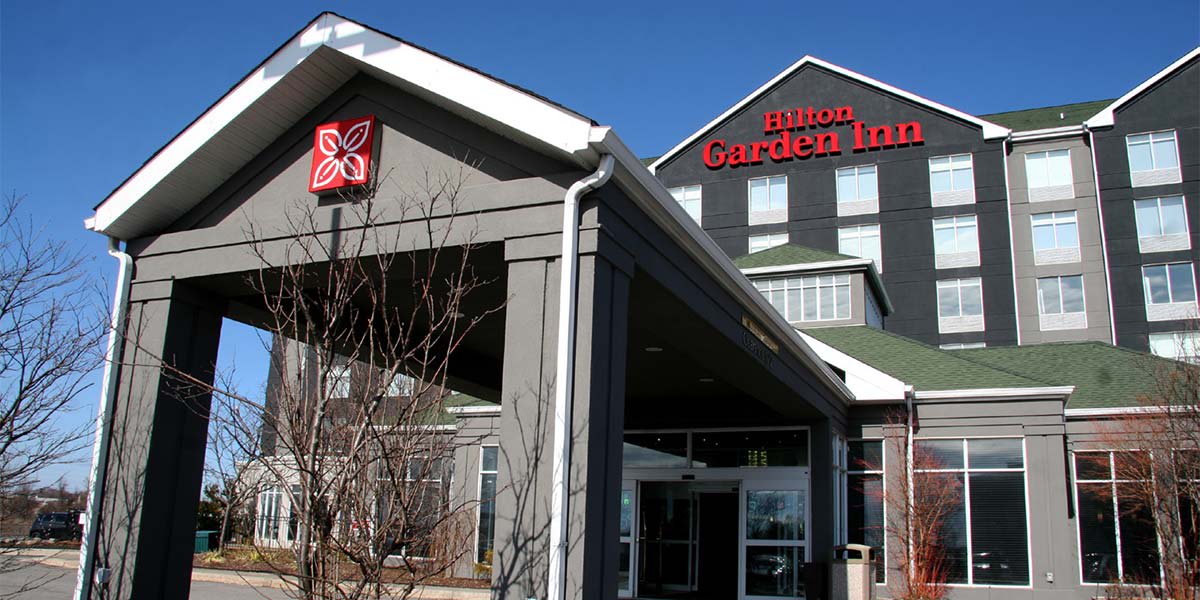 Whimsical and nature-inspired design at The Hilton Garden Inn creates a light, inviting atmosphere. A key amenity that sets the Hilton Garden Inn apart as a full-service hotel is their restaurant and bar. A breakfast buffet is available every morning – chefs make your breakfast just the way you like it, from eggs benedict to salmon and capers. It's a great way to start the morning!

Dinner service is available in the evening and many guests spend their time lounging in the bar area. On tap, you will find a guest favourite from local provider, Falcon Brewing Company. People love the flavour and appreciate the taste of Ajax.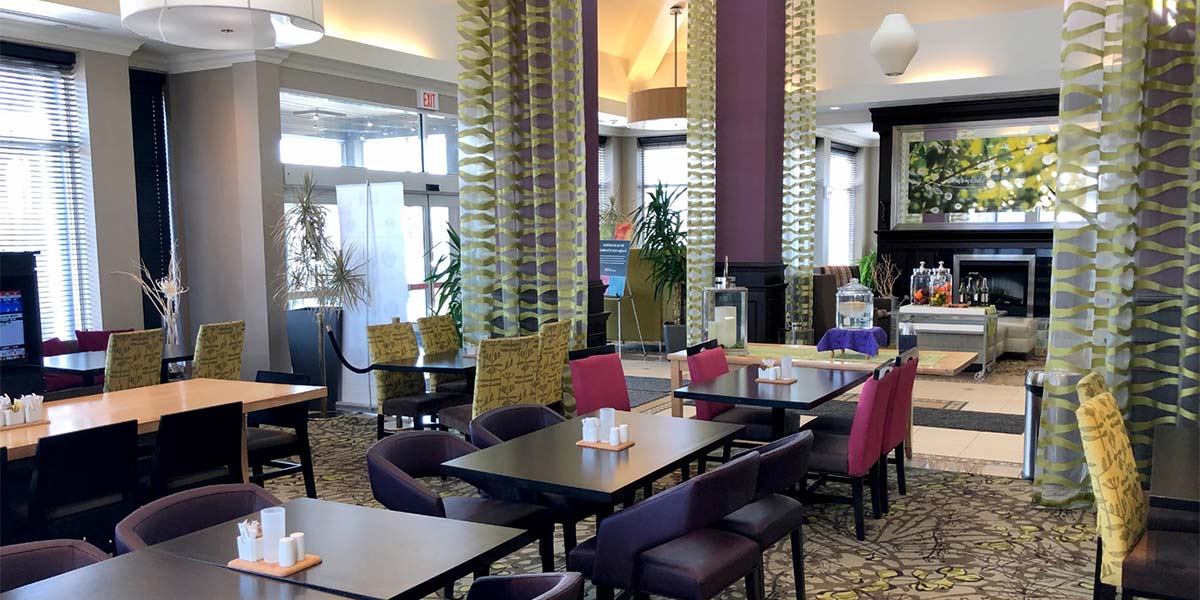 Employees of the hotel find great value in supporting and highlighting local businesses and attractions. They use local suppliers and promote the Ajax experience – from visiting the brewery to enjoying the waterfront, hiking and cycling trails. This helps enhance the client experience and boost tourism in the area. 

Behind the bar you will find a sports nook that highlights the importance of Sports Tourism in Durham Region. The display showcases autographed jerseys and photos of teams that have stayed at the Hilton Garden Inn – Parasport Games, World Juniors (Team Russia, Team Switzerland, Team Canada, Team USA) and World Series Winners from the Blue Jays including Roberto Alomar, Devon White and Joe Carter.

Mike is quick to praise the Mayor, Councillors and members of the Economic Development team who have been instrumental in helping them through every stage of development including the planning process, site selection and networking.

He states that the Economic Development Department is always available for guidance and support and that they are very interested in creating a memorable experience for guests of the hotels. They have even compiled hundreds of welcome bags for big teams who stay there. 

Durham Tourism and Central Counties Tourism are also a great resource for the hotels – creating innovative opportunities to drive tourism to the area. 

As a part of the Durham Hotel Association, local hotels also work collaboratively to drive economic development to the area. It is a community effort and a win for everyone. 
With a recent investment of three million dollars in renovating The Hilton Garden Inn guest rooms, Tasico Hospitality is committed to the Town of Ajax. The rooms are ready just in time for celebrations – it's been one hundred years since Conrad Hilton started the hotel business and Homewood Suites is celebrating its fifth year.