Tasico Hospitality Management Team
Abdul Thawer – Co-Founder & President
---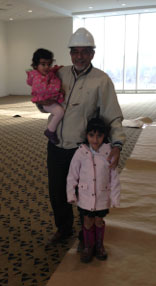 Abdul is an enthusiastic, passionate and highly respected entrepreneur, he believes in the pursuit of excellence and financial success while holding uncompromising values and integrity. These values have been the foundation of his success of over 50 years of owning and operating various businesses, of which, the last 35 years have been in the hospitality industry. Under his leadership, the group has formed and fostered valuable relationships with many of the world's largest hotel brands; Intercontinental Hotels, Radisson Hotels by Carlson, Hilton Worldwide, Wyndham Worldwide and Best Western Hotels International.
Owning and operating hotels over the years, Abdul has gained intimate knowledge and the skills required to evaluate, acquire, renovate, reposition and develop both limited service and full service hotels. With his dynamic leadership and passion for excellence, he is always looking to raise the bar with varied offerings for the demanding travelers of today.
Fayez Thawer – Partner & Managing Director
---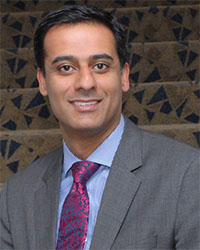 Fayez Is the Managing Director for Tasico Hospitality, a family-owned hotel ownership and management company established in 1982. As a second generation hotelier, he oversees the acquisition, development and daily management of hotel and convention properties in Canada and the US. In 2017 he was named as one of Canada's Top Entrepreneurs by the Globe & Mail, TD Canada Trust and KPMG. In 2016, he received the designation of Ottawa's Top 40 Under 40, an award which recognizes up and coming business leaders in the Ottawa region.
He received his hospitality management certification from Cornell University and studied both Biology and Computer Science at the University of Ottawa and Algonquin College, respectively. He holds management certifications from Hilton Hotels Worldwide, Best Western International and Wyndham Hotels.
Fayez is an avid volunteer and his past volunteer engagement includes: Vice Chairman for Jubilee Hotel Association of Canada, as a Board Member for the Uptown Rideau Business Association, Chairman for the Human Resources Development Board on the Aga Khan Council for Ottawa, Convener for Catering Services with Ismaili Community and as Volunteer-Convener for the World Partnership Walk, an initiative of Aga Khan Foundation Canada.
Currently he serves as the Member for Community Relations and Resource Development on the Aga Khan Council for Ottawa, he is serving his second term as a Board Member for the University of Ottawa Heart Institute Foundation, he is a Member of the Program Advisory Committee for the School of Hospitality at Algonquin College, and is Ottawa Convener for Membership for the Aga Khan Museum.
Alnoor Sidi – Partner & Managing Director
---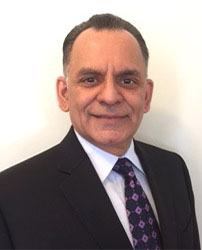 An ambitious, dedicated, disciplined entrepreneur, investor and developer. Alnoor is a respected and committed executive who values hard work, honesty and integrity. His experience, skill and talent are matched only by his enthusiasm and passion. As a second generation hotelier, Alnoor's background in the hospitality industry spans over 30 years, which includes owning and operating both branded and independent hotels.
Through the knowledge gained over the years in the industry, Alnoor is well-rounded in the areas of asset management, project feasibility, acquisitions, repositioning of assets, rebranding, operations, property maintenance and major & and minor capital projects including renovations to maximize the potential of each property. He holds a management certification from Hilton Hotels Worldwide.
Management Services
Property Operations
Revenue Management
Sales and Marketing
Digital Marketing
Social Media Strategy
National and International Purchasing
Project Management & Procurement
Renovation Management
Transition & Preopening Services
Accounting & Payroll Services
Franchisor Relations
IT Management
Collective Bargaining
Human Resource Management
Insurance & Risk Management
Construction Management